At Options Estate Sales, we pride ourselves on treating your estate as if it were our own. From partial to full estates, we have made it our mission to go above and beyond for both our clients and our customers.
Experience has shown us that it's the little things that really make the difference. From initial consultation to staging, pricing, day-of-sale activities, and final reconciliation, we take the time to maximize all aspects of your sale.
We also aim to provide value-added services that our competitors lack.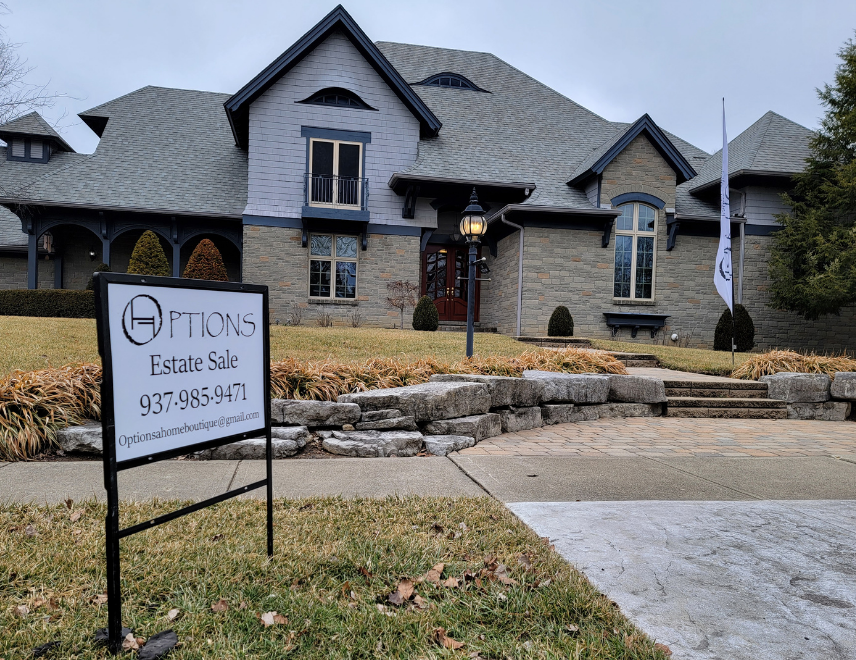 Russ & Lezlie Burks are both career professionals who began their journey toward Options LLC in mid-2012.  Visiting Estate Sales as a fun activity on the weekends, they met and grew to know many of the regular customers as well as the individuals that ran those sales.  During one of those trips, Lezlie noted that the sale was shorthanded and offered to help.  From that day, an original idea was ignited. The rest was history and several years later the Options LLC business was formed.
Russ and Lezlie named their business Options because they wanted to create something that could support a wide range of ideas, values, and expressions as well as the meet needs of their community. 
They believe that by implementing a faith-based business plan that encompasses their Christian beliefs they will be able to provide something based on sound principles, surrounded by a concept of serving.  Options is not just a name, but an attitude.
Options LLC is a multi-tiered business, unique in its field, that provides several different home services to include Interior Décor & Design, Fine Home Furnishing Sales, Home Staging, Estate Sales, and Online sales. 
Additionally, Options LLC has partnered with several other local independent contractors to expand services to our customer base giving opportunities and "options" for a one stop experience. 
With over 116 years of combined experience, Options has a premier team of professional appraisers, designers, stagers, and marketers. Additionally, Options has a network of independent contractors that can cover a multitude of requests from painting a wall to specialty cleaning services.
The Options Team is composed of individuals from all stages of life and backgrounds  – the military, cosmetology, and home construction as well as college and high school students.  Their versatility and experience are unmatched.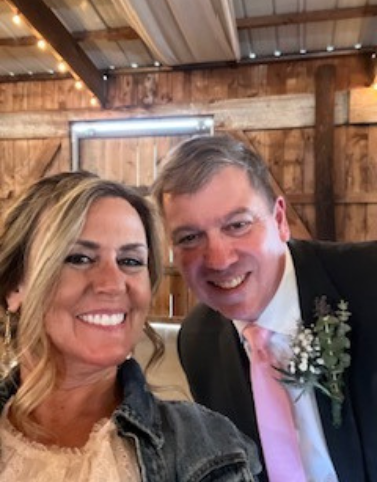 Lezlie Burks is a true-blue Ohio native, born in Cincinnati, growing up there, and graduating from Madeira High School.  Lezlie attended the University of Cincinnati, where she got her degree in science.  Lezlie continued for the next 31 years as a Dental Hygienist.  She has had an extremely successful career, but her passion has always been to own a business that allowed her to engage her artistic side.  Lezlie has a keen eye and a unique, yet tasteful, talent for matching colors and textures that many aspire to match.  She still works in the dental field, but now only filling in to help dental offices around the area or traveling on mission trips to work with those in need.
Russ is an Air Force veteran who retired honorably after serving more than 32 years of Active Duty. After retiring, he transitioned into civil service position, working at Wright Patterson AFB.  Russ first began enjoying flea markets and auctions while stationed in the Netherlands.  His enjoyment of these events engaged him with the fun of the hunt as well as the historical provenance things could have and the stories those items held. Russ was born and raised in Texas, and although his roots run south, he now calls Ohio home.
Give us a call to schedule a no cost consultation.